Experts of the anti-crisis HR Conference will discuss how to competently build company internal communications during a period of instability
16 / 05 / 2022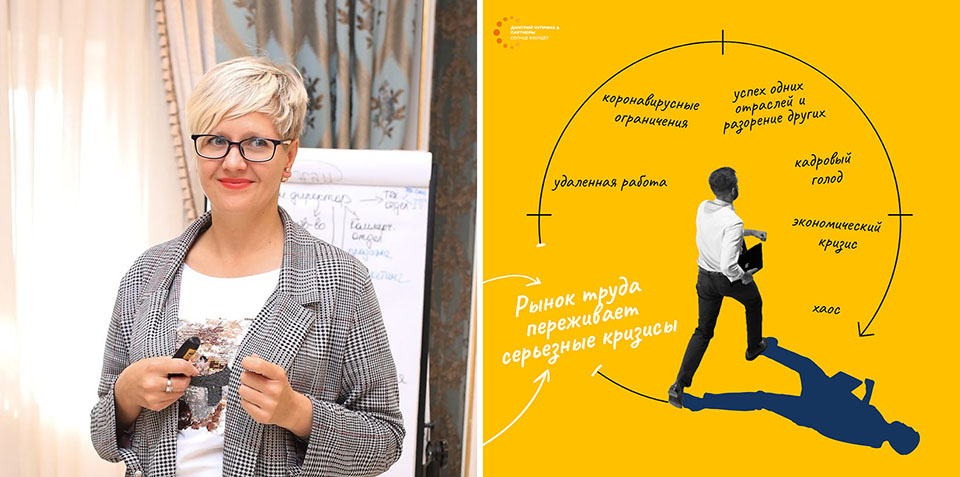 The business program of the Exhibition will present an anti-crisis HR-Conference "Towards Each Other", which will be held by experts of the Dmitry Chuprina & Partners Consulting Agency. The main topics of discussion will be anti-crisis communications in the new environment, practical cases and methods from leading HR experts in Russia and the CIS countries.
The keynote speaker of the Conference will be Elena Mashukova, HR expert, analyst, CEO of the Dmitry Chuprina & Partners International Company. Since 2012, she has implemented more than 350 consulting projects, built more than 50 HR departments in companies in Russia, Kazakhstan and Kyrgyzstan. We asked Elena to tell us more about the anti-crisis HR Conference.
-- Elena, how relevant is the topic you have announced today?
The main topic now is not even recruitment in the conditions of the economic crisis, but psychological support of the personnel. And here the support given to the team by the leader and the HR department is of great importance.
Those personnel who came out relatively psychologically healthy from lockdowns, pandemics, and endless new rules and restrictions were "broken completely" by the current situation, new restrictions, and the flow of information.
Organising psychological support for employees is a major topic, regardless of industry, company size or average age of staff. If this is not done in time, the decrease in the level of performance and productivity will be the most innocuous consequence. That's why we're organising the anti-crisis "Towards Each Other" conference.
The issues we will discuss are extremely important. How do companies survive the next wave of challenges, and not just survive, but keep the business, customer loyalty, and team performance? Have HR policies changed in Russian companies? What measures does management take to keep employees safe? All this will be discussed by our experts.
-- Who do you think would benefit and be interested in participating in the conference?
-- The conference will be useful for HRDs, HR managers, HR records managers, recruiters, business owners, CEOs, business managers, HR consultants, business coaches, general directors, and anyone else who wants to learn how to effectively manage staff in times of uncertainty and chaos.
We will analyze current issues, give step-by-step algorithms for overcoming crisis situations, share our own experience and answer all participants' questions in real time. We welcome all professionals interested in the establishment of anti-crisis communications in their companies!
Welcome to the Exhibition! Please register
---