Original solutions for the use of glass in construction and interior will be discussed at the Glass Architecture Conference
17 / 05 / 2022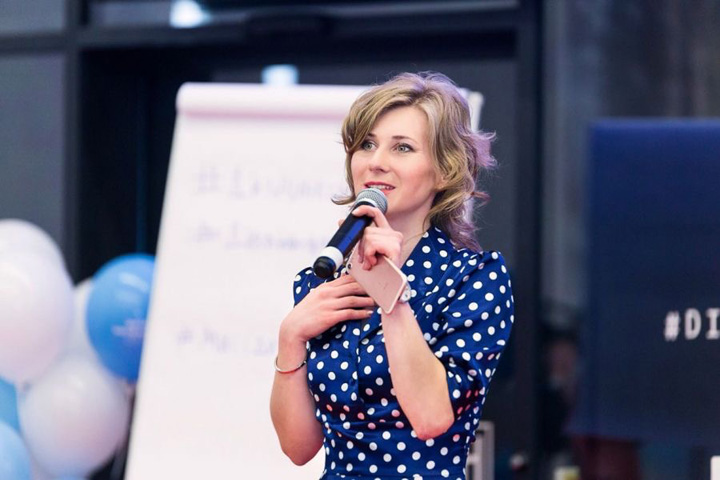 The Glass Architecture Conference will be held as part of the Mir Stekla conference programme on June 6. The event is co-organised by ArchDialog Communication Agency. Its participants will discuss various opportunities and innovations in the use of glass in construction and interiors. We asked Svetlana Kotlukova, ArchDialog Head, to tell us more about the upcoming conference.
Pavilion Forum, Business+  area
- I can say that the topic of construction and architecture is quite close to us, and we are very pleased that Mir Stekla provides an opportunity for a wide range of professionals to discuss such an interesting and important issue as glass in architecture. ArchDialog holds more than 20 events a month, where our experts discuss complex issues of design, business, and project implementation with the industry professionals. For a long time, we have worked with Donstroy, held closed-door meetings with customers, organised events for sales departments, and much more.
A new stage of using glass in construction, as an environmentally friendly material that affects the architectural appearance and design features of buildings, began not so long ago. However, a fast development of glass production and processing technologies, which made it possible to produce large-sized glass, glass for facade decoration, has led to the fact that today glass has firmly taken its place among construction materials.
We will start our conference at 11:00 am with an overview of the modern architectural glazing market: we will talk about the opportunities and innovations in the field of glass processing, about the industry leaders.
At 12.00, engineers and technologists involved in the construction of glass facades will continue the conversation, and experts will share examples of interesting engineering solutions in 2022.
Energy efficiency and environmental friendliness of buildings is another topic that today is both of great interest to architects and raises a lot of questions. We will discuss new energy-saving technologies, consider what opportunities we currently have in our country, taking into account current events, how the issue of energy efficiency is developing in the Russian construction industry. Experts will present examples and calculations of rational architectural solutions for such structures.
Of course, we will talk about the safety of glass as a building material, the use of glass in load-bearing structures, and modern testing methods that the experts will share.
The conference will be concluded with a lecture on glass in architecture and building interiors, new opportunities and bold ideas.
Hands-on architects, designers and also development engineers and technologists in the field of glass and glass products manufacturing are invited as speakers.
We are sure that participation in the Glass Architecture Conference will be useful for both young architects and experienced professionals, who may discover unexpected opportunities. We plan not only to make a lecture, but also to arrange a discussion. Our main task is to introduce the professional audience to innovations in the field of application of glass in construction and architecture, to get the participants inspired by new interesting solutions from hands-on designers and architects.
Welcome to Mir Stekla 2022!
Please register and get your e-ticket at the show's website
---