ŚWIAT SZKŁA (THE WORLD OF GLASS)
Phone: +48 22 535 60 32
Address: ul. Rosoła 10a, 02-786 Warszawa, Poland
E-mail: k.zielinski@swiat-szkla.pl
Web: http://www.swiat-szkla.pl
Country: Poland
Świat Szkła (The World of Glass) monthly magazine, on the market since 1996, presents practical knowledge about glazing and glass processing, construction of glass facades and application of glass ind...
AGR INTERNATIONAL INC.
Phone: +48 12 632 18 17
Address: 615 Whitestown Road, Butler, PA16001, USA
E-mail: ankabanov1@gmail.com
Web: http://www.agrintl.com
Country: USA
Production, supply and service of equipment for quality control of glass and plastic packaging. Glass container production audit, training of customer's specialists and executing of container test.
ALL ABOUT THE BUILDING WORLD
Phone: +7 (495) 904-8786
Address: Office 195, Bldg. 2, 3, Planernaya Str., 125480, Moscow, Russia
E-mail: kahovka15@mail.ru
Web: http://www.voms.ru
Country: Russia
All about the Building World is a professional construction journal. We provide the latest info, analytical reviews and news of the modern construction market.
ALLGAIER PROCESS TECHNOLOGY GMBH

Phone: +49 (7161) 301-175
Address: Ulmer Straße 75, 73066 Uhingen, Germany
E-mail: process-technology@allgaier.de
Web: http://www.allgaier.de
Country: Germany
Allgaier Process Technology produces and delivers systems to wash, to dry, to cool, to screen and to sort for the worldwide bulk solids processing industry.
ALU-PRO
Phone: +7 (4742) 28-80-09
Address: Special Economic Zone, Gryazi District, 398908, Lipetsk Region, Russia
E-mail: info@aluprorussia.com
Web: http://www.aluprorussia.ru
Country: Russia
ALU-PRO is the most important producer in Russia of high quality aluminium spacer bars for double glazed units with or without surface treatment (natural aluminium, anodized or painted).
ANTONINI SRL
Phone: +39 (0571) 93221
Address: Via Medaglie d'Oro della Resistenza 2, Empoli (FI), Italy
E-mail: antoninisrl@leonet.it
Web: http://www.antoninisrl.com
Country: Italy
ANTONINI SRL is an Italian company supplier of equipment for hollow glass production. Antonini has installed during its 70-year activity more than 1500 lehrs all over the world.
ARCHITIME.RU
Address: Russia
E-mail: architime@mail.ru, mail@architime.ru
Web: http://www.architime.ru
Country: Russia
ARCHITIME.RU: all sorts of architect and designer competitions; special-purpose architecture; video lectures on architecture, design, urban planning, and more.
ART GLASS
Address: Russia
E-mail: 176107@expocentr.ru
Country: Russia

ASIAN GLASS
Phone: +44 (20) 8123-0839
Address: 57 Oaks Avenue, Worcester Park, Surrey, KT4 8XE, United Kingdom
E-mail: enquiries@asianglass.com
Web: http://www.asianglass.com
Country: Great Britain
AG is the only magazine dedicated to providing commercial news, analysis and pricing on the glass manufacturing industries of Asia. Renowned for its unbiased, independent and informative reporting.
AYROX — SOFTECO
Phone: +32 (2) 375-61-98
Address: Av. De Fré 98, bte 7, B-1180, Brussels, Belgium
E-mail: deals@ayrox.com
Web: http://www.ayrox.com
Country: Belgium
AYROX has been providing equipment and services to glass processors for more than 25 years. Machines for PVB shaping, stretching or wiring. Soldering machines and superior Quality Control instruments.
BDF INDUSTRIES S.P.A.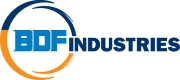 Phone: +39 (0444) 286100
Address: Viale Dell'industria, 40, 36100 Vicenza, Italy
E-mail: bdf@bdf.it
Web: http://www.bdf.it
Country: Italy
BDF Industries is an Italian Company with 110 years of history and tradition of mechanical and automation competence, serving Glass Manufacturers all over the world for more than 60 years. Thanks to i...
BENGBU CHAOYANG GLASS MACHINERY CO. LTD.
Phone: +86 (139) 5522-5259
Address: No.2629 Shuangdun Road, Huaishang Zone, Bengbu City, Anhui Province, China
E-mail: bbcysales@163.com
Web: http://www.bbcyglass.com
Country: China
Chaoyang attentively expect customers.
BINDER+CO AG

Phone: +43 3112 800-0
Address: Grazer Strasse 19-25, 8200 Gleisdorf, Austria
E-mail: office@binder-co.at
Web: http://www.binder-co.com
Country: Austria
Binder+Co is the world market leader in the recycling of waste glass. From single machines to complete plant solutions. Crushing — screening — cleaning — sensor based sorting.
BLACKHORSE

Phone: +7 (499) 502-8847
Address: Office 5, 10, Shkol'naya Str., 141800, Dmitrov, Moscow Region, Russia
E-mail: info@bhorse.ru
Web: http://www.bhorse.ru
Country: Russia
Supply of equipment for manufacture of PVC and aluminium windows, double-glazed windows, as well as equipment for arched corrugated sheets, metal tile roofing, sandwich panels and solar batteries. The...
BOTTERO S.P.A.
Phone: +39 (017) 131-0611
Address: Via Genova 82, 12100 Cuneo (CN), Italy
E-mail: hollowglass.sales@bottero.com
Web: http://www.bottero.com
Country: Italy
IS machines for production of container glass, electronic control and timing systems, forehearths, servofeeders, gob distributors.
BRINOLLI
Phone: +7 (85594) 9-11-29
Address: 4/4, Zalakova Str., 423230, Bugulma, Republic of Tatarstan, Russia
E-mail: mail@brinolli.ru
Web: http://brinolli.ru
Country: Russia
Brinolli manufactures unique, highly detailed, embossed images on a plate glass or mirror by a process of pattern etching, at a totally new level!
BUHLER LEYBOLD OPTICS (MOSCOW REPRESENTATIVE OFFICE)
Address: Germany
E-mail: 176117@expocentr.ru
Country: Germany
Bldg. 3, 1, Timiryazevskaya Str., Moscow, 127422, Russia TEL / FAX +7 (495) 786-8763 E-mail: office.moscow@buhlergroup.com Internet: http://вакуумноенапыление.рф, www.buhlergroup.com Business area...
BUILDING EXPERT, PUBLISHING HOUSE
Phone: +7 (495) 380-3700
Address: Office 224, 101, Prospekt Mira, 129085, Moscow, Russia
E-mail: info@ard-center.ru
Web: http://www.ard-center.ru
Country: Russia
BUILDING EXPERT represents the Construction Technology journal, Quality Architecture catalogue, Building Expert industry portal.
BYSTRONIC GLASS
Phone: +7 (495) 933-2336
Address: Karl-Lenhardt Str. 1—9, Neuhausen Hamberg, D-75242, Germany
E-mail: information@bystronicglass.ru
Web: http://www.bystronicglass.com
Country: Germany
Production of high-tech equipment for the manufacture of insulating glass, autoglass, architectural glass, TPS warm edge technology.
CAR-MET S.R.L.
Phone: +39 (0438) 794784
Address: Via Cavour 7, 31010 Cimetta di Codogne (TV), Italy
E-mail: info@carmetspa.it
Web: http://www.carmetitalia.com
Country: Italy
Еlectric / gas heated lehrs for annealing and decoration of hollow glassware, mould preheating ovens, hot glass scrapers (granulators), special purpose lehrs, tempering ovens.