A-GLASS, LLC
Phone: +7 (4912) 51-20-27
Address: 27 n4, Kal'naya Str., 390027, Ryazan, Russia
E-mail: aglass-msk@yandex.ru
Web: http://www.aglass.su
Country: Russia
The company markets figured glass, picture framing glass, architectural glass, greenhouse float glass and mirrors. Our offices are located in Ryazan and Moscow, we work throughout Russia, the company's CEO is A.A.Yuzhakov.
AGR INTERNATIONAL INC.
Phone: +1 (724) 482-2163
Address: 16001-8703, Whitestown Road 615, Butler, PA, USA
E-mail: sales@agrintl.com
Web: http://www.agrintl.com
Country: USA
Manufacture and supply of testing and measuring equipment for manufacture of glass and plastic containers. Training of client's personnel and production audit.
AKARMAK
Phone: +90 222 236 17 00
Address: Organize sanayi bölgesi 14. cadde No:8 Eskişehir, Turkey
E-mail: info@akarmak.com.tr
Web: http://www.akarmak.com.tr
Country: Turkey
Akarmak offers glass lamination autoclaves for flat glass, architecturing laminated glass, bullet proof glass and auto glass lamination processes. The autoclaves can be offered as single products or turnkey systems including vacuum units, autoclave trolleys, cooling systems. Specifically, Akar holds the following certifications: Pressured Equipment Directive 97/23/EC(PED), ASME SEC VII Div. 1, GOS...
ANHUI SINO-REFRACTORY NEWMATERIAL TECHNOLOGY
Phone: +86 (552) 3055001
Address: No. 1358 Xingzhong Road, National Hi-tech Industrial Development Zone, Bengbu, 233010, China
E-mail: csrljs@126.com
Web: http://www.csrazs.com
Country: China
Anhui Sino-Refractory Newmaterial Technology Co. Ltd is a hi-tech company engaged in high-quality fused-cast refractories. Main products are for fused cast AZS and alumina with capacity of 15,000 t/a.
ANIMAL IN GLASS
Phone: +7 (925) 506-3490
Address: Office 209, 2, Prospekt Marshala Zhukova, Moscow, Russia
E-mail: animalin@mail.ru
Country: Russia
Animal in Glass stands for handmade glasswork. Production and sale of interior, decoration and souvenir items made from hot sculptured colored glass.
ANTONINI SRL
Phone: +39 (0571) 93221
Address: Via Medaglie d'Oro della Resistenza 2, Empoli 50053 (FI), Italy
E-mail: antoninisrl@leonet.it
Web: http://www.antoninisrl.com
Country: Italy
ANTONINI SRL is an Italian company supplier of lehrs for hollow glass, accessories and upgrade service. Antonini has installed more than 1600 equipment units in 82 countries.
ART GLASS
Phone: +7 (495) 902-5353
Address: 12, Kommunal'ny Proezd, Khimki, Moscow Region, Russia
E-mail: sklad@witrag.ru
Country: Russia
Sale of glass, tools and supplies for stained-glass panels of various types, including lampwork technology. Products by Spectrum (USA), Wissmach (USA), Bullseye (USA), Kokomo (USA), Saint-Gobain (France).
ASIAN GLASS
Phone: +44 (20) 8123-0839
Address: 57 Oaks Avenue, Worcester Park, Surrey, KT4 8XE, United Kingdom
E-mail: enquiries@asianglass.com
Web: http://www.asianglass.com
Country: Great Britain
AG is the only magazine dedicated to providing commercial news, analysis and pricing on the glass manufacturing industries of Asia. Renowned for its unbiased, independent and informative reporting.
AYROX — SOFTECO
Phone: +32 (2) 375-61-98
Address: Av. De Fré 98, bte 7, B-1180, Brussels, Belgium
E-mail: deals@ayrox.com
Web: http://www.ayrox.com
Country: Belgium
AYROX has been providing equipment and services to glass processors for more than 25 years. Machines for PVB shaping, stretching or wiring. Soldering machines and superior Quality Control instruments.
BÜHLER LEYBOLD OPTICS (MOSCOW REPRESENTATIVE OFFICE)
Address: Germany
E-mail: 187020@expocentr.ru
Country: Germany
Bldg. 3, 1, Timiryazevskaya Str., Moscow, Russia
TEL / FAX +7 (495) 786-8763
E-mail: office.moscow@buhlergroup.com
Internet: http://ВакуумноеНапыление.рф, www.buhlergroup.com
Leybold Optics Business Area, part of BÜHLER Group, presents progressive solutions, technologies and equipment for automated deposition of functional optical coatings on architectural glass and other types of mate...
BDF INDUSTRIES S.P.A.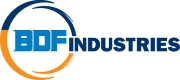 Phone: +39 (0444) 286100
Address: Viale Dell'industria, 40, 36100 Vicenza, Italy
E-mail: bdf@bdf.it
Web: http://www.bdf.it
Country: Italy
The Italian Company BDF Industries, with its headquarter based in Vicenza, celebrates 111 years of history and tradition of mechanical and automation skills, serving glass manufacturers all over the world for more than 60 years.
Thanks to its own internal division departments of MELTING — FORMING — AUTOMATION — ENERGY, BDF is one of the main players in the hollow glass market. We are able to of...
BEIJING BOZA AUTOMATION MACHINERY CO. LTD.
Phone: +86 10-89460008
Address: Dongjiangtou Industrial Park of Nancai Town, Shunyi District, Beijing, China
E-mail: jessica.feng@boza.com.cn
Web: http://www.boza.com.cn
Country: China
Beijing Boza is an innovative manufacturer of machines used in the production of insulated glass, located in Beijing, China. Both internal and external customers have strong confidence in our products.
BEIJING HUATAI YINHAI INTERNATIONAL BUILDING MATERIALS CO. LTD.
Phone: +86 (10) 81387066
Address: No. 1, Tianxing Street, Liangxiang, Fangshan District, Beijing, China
E-mail: sales@huataiyh.com
Web: http://www.huataispacer.com
Country: China
HTYH is one of the biggest manufacturers of aluminum spacer bars and production lines. We own 20 production lines for alum spacer bars and one machine factory for its manufacturing equipment.
BENGBU CHAOYANG GLASS MACHINERY CO. LTD
Address: China
E-mail: 187013@expocentr.ru
Country: China
Bengbu Chaoyang Glass Machinery Co. Ltd produces equipment for cutting of flat glass. Stanki Mira is the authorized dealer on the Russian market.
BENXI YUJING GLASS CO. LTD
Phone: +86 24-46275887
Address: Industrial Park, Pianling Village, Gaoguan Town, Benxi Manchu Autonomous County, Liaoning, China
E-mail: brian@yujing-glass.com
Web: http://yujing-glass.en.alibaba.com
Country: China
Benxi Yujing Glass is a subsidiary of Hebei Yingxin, produces float glass production lines 4; annual output of high-quality float glass is 20 million weight boxes. Yingxin is engaged in the production and deep processing of glass.
BINDER+CO AG

Phone: +43 3112 800-0
Address: Grazer Strasse 19-25, 8200 Gleisdorf, Austria
E-mail: office@binder-co.at
Web: http://www.binder-co.com
Country: Austria
Binder+Co is the world market leader in the recycling of waste glass. From single machines to complete plant solutions. Crushing — screening — cleaning — sensor based sorting.
BIOTEST-PUSHCHINO
Phone: +7 (916) 188-4056
Address: 5, Prospekt Nauki, Pushchino, Moscow Region, Russia
E-mail: biotermal@gmail.com
Web: http://www.bioglass.ru
Country: Russia
The company has been manufacturing products for science and medicine for 20 years, including glass. The exhibition presents the new material for glass artists.
BLACK HORSE, PKF

Phone: +7 (499) 709-7715
Address: 10, Shkol'naya Str., Dmitrov, Moscow Region, Russia
E-mail: office@bhorse.ru
Web: http://www.bhorse.ru
Country: Russia
Our company offers equipment for manufacture of PVC windows and insulating glass units along with related products. For over 10 years, we have been working in the market with large foreign manufacturers of window equipment. We take orders for everything you need to make and install plastic windows and to get profit from it. We deliver all over Russia within a week and also have representative offi...
BOROVICHI REFRACTORIES PLANT, JSC
Phone: +7 (81664) 9 25 00
Address: 1, Mezhdunarodnaya Str., 174411, Borovichi, Novgorod Region, Russia
E-mail: info@aobko.ru
Web: http://www.aobko.ru
Country: Russia
JSC BRP is the oldest plant in industry manufacturing refractory materials for building and repair process of glass furnaces.
BOTTERO S.P.A.
Phone: +39 (017) 131-0611
Address: Via Genova 82, 12100 Cuneo (CN), Italy
E-mail: hollowglass.sales@bottero.com
Web: http://www.bottero.com
Country: Italy
IS machines for production of container glass, electronic control and timing systems, forehearths, servofeeders, gob distributors.